Human beings process pictorial content 50 times faster than text, so it's really no surprise that Instagram has more than 1 billion users. When we did our Connects yearly review at the end of 2018, we found that 74% of our activations were on Instagram and according to , with over 2 million advertisers every month. That all being said, there is such a thing as oversaturation and just as choosing the right influencers for your campaign is vital to its success, so is choosing the right platform. The joy of social is its constantly changing landscape. With new platforms and features developing all the time, social is a space for brands to take risks and experiment. Whilst Instagram will continue to play a pivotal role within the influencer space, here are a few additional ways to use influencers for gaining awareness and ROI for your business.

Platform: Podcasts
What is it:
Podcasts are essentially on-demand internet radio talks, that you can listen to on your laptop, phone, smart speaker, TV etc. They are influencer marketing gold dust and allow influencers to have real, honest conversations that project genuine authenticity. Quality aside, anyone can post a branded picture on the 'gram and call it influencing, but not everyone can sustain an engaging 60 minute conversation about something that matters.
How brands get involved:
At Connects we are seeing a real increase in podcast briefs coming through and there's big opportunity for brands to sponsor podcasts covering relevant topics to the right audience, featuring their brand via an ad placement within the podcast.
Brand example:
Hosted by model and activist Adwoa Aboah, the Gurlstalk x Nike podcast is the perfect example of how a brand can imbed themselves within mindful media, in a non-intrusive but informative way. This podcast is all about fierce female chat, and shows off how well it works when a whole series of content is sponsored by one brand – it feels more like a partnership and less like an ad campaign!
Platform: TikTok
What is it:
Initially launching in Asia and merging with Musical.ly, the app The New York Times are claiming will 'rewrite the world' was originally built to replace Snap. TikTok (not named after that noughties Kesha song) is an app for making and sharing short videos, usually lip syncing or set to music. The videos are tall like they are on Instagram's Stories, not square like they are in-feed. You navigate by scrolling up and down, instead of tapping or swiping side to side and just like any sharing platform there are trends, tools, hashtags and popular activity.
How brands get involved:
Content is far more likely to be successful if it's video or audio based now, so it's not surprising that last year TikTok surpassed Instagram in download figures. Now that download figures are soaring, biddable ads are coming to TikTok, opening up the platform to more brands. Like any other social media platform though, TikTok has influencers, so any social media marketing template will be easily adaptable to suit the platform, and influencers you're working with. The best example to draw strategy inspiration from is Vine!
Brand example:
Hashtags play a key role in the functioning of TikTok. Last year, U.S. based fashion brand Guess partnered with TikTok, on a campaign targeted at Gen Z-ers who enjoyed sharing their latest fashion looks on other social sites. As TikTok users opened the app, they were directed to the #InMyDenim challenge that urged them to post videos with the hashtag, showing off their style. The #InMyDenim hashtag challenge was the first of its kind on TikTok in the U.S. (marking the launch of the app's U.S. brand partnerships program), it went viral thanks to TikTok's use of influencers native to the app.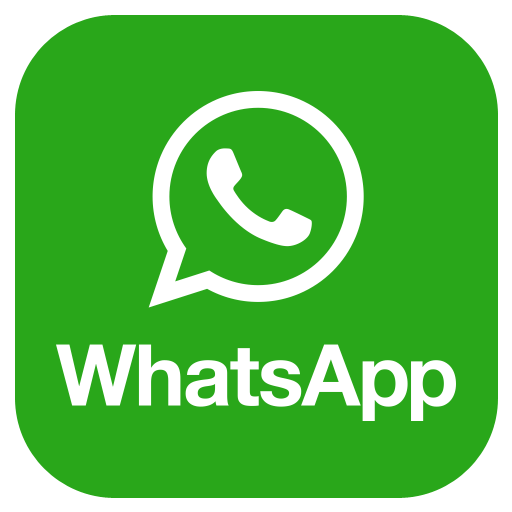 Platform: WhatsApp
What is it:
How brands get involved:
There are lots of ways to implement dark social into your brand's influencer marketing efforts, but the biggest element to leverage is trust. Influencers are trusted for their authenticity, so when they send your brand's product page link or event details to a curated group of customers on WhatsApp, there's a good chance that link is going to be opened a lot.
Brand Example:
Adidas used dark social to build a brand-loyal community. Tango Squads, Adidas's community platform that uses Facebook Messenger and WhatsApp to engage with young players, is now a key part of their marketing strategy. Of course they can use it commercially to send out newsletters promoting products etc., but it also makes Adidas feel genuine and authentic, offering young players the chance to make a living out of sport and influence others in the process.
Platform: AirDrop
What is it:
AirDrop is that thing you do on your iPhone to transfer files to someone near you using Bluetooth, without the need for internet, when no other option is working. AirDrop only works among supported iOS devices and is an open network available to anyone.
How brands get involved:
The brand example below is the first we've heard of anyone using AirDrop for advertising, but just like dark social platforms, this space is all about creating special moments of exclusivity for loyal customers to enjoy.
Brand example:
It turns out that AirDrop is useful for something other than unsolicited *cough* genetalia pics after all. As a marketing stunt for their new collaboration, this past weekend, Donald Glover – aka Childish Gambino – partnered with Adidas to give out free sneakers during Coachella via AirDrop. Random people at the festival (which is of course the most Instagram-able event on earth) were surprised with an AirDrop request to accept a photo from an account claiming to be Donald Glover. If they accepted the request, fans had just 60 minute to pick up their fresh new kicks from a nearby location.